Customer Loyalty Management

We can support by launching CRM implementation, existing-customer analysis and formulation of strategies for improving your NPS.
Starting with a qualitative assessment of your customer loyalty score, we can help you with data management strategy consulting, strategy implementation, and of course improving customer satisfaction, to realized customer loyalty management that generates sales.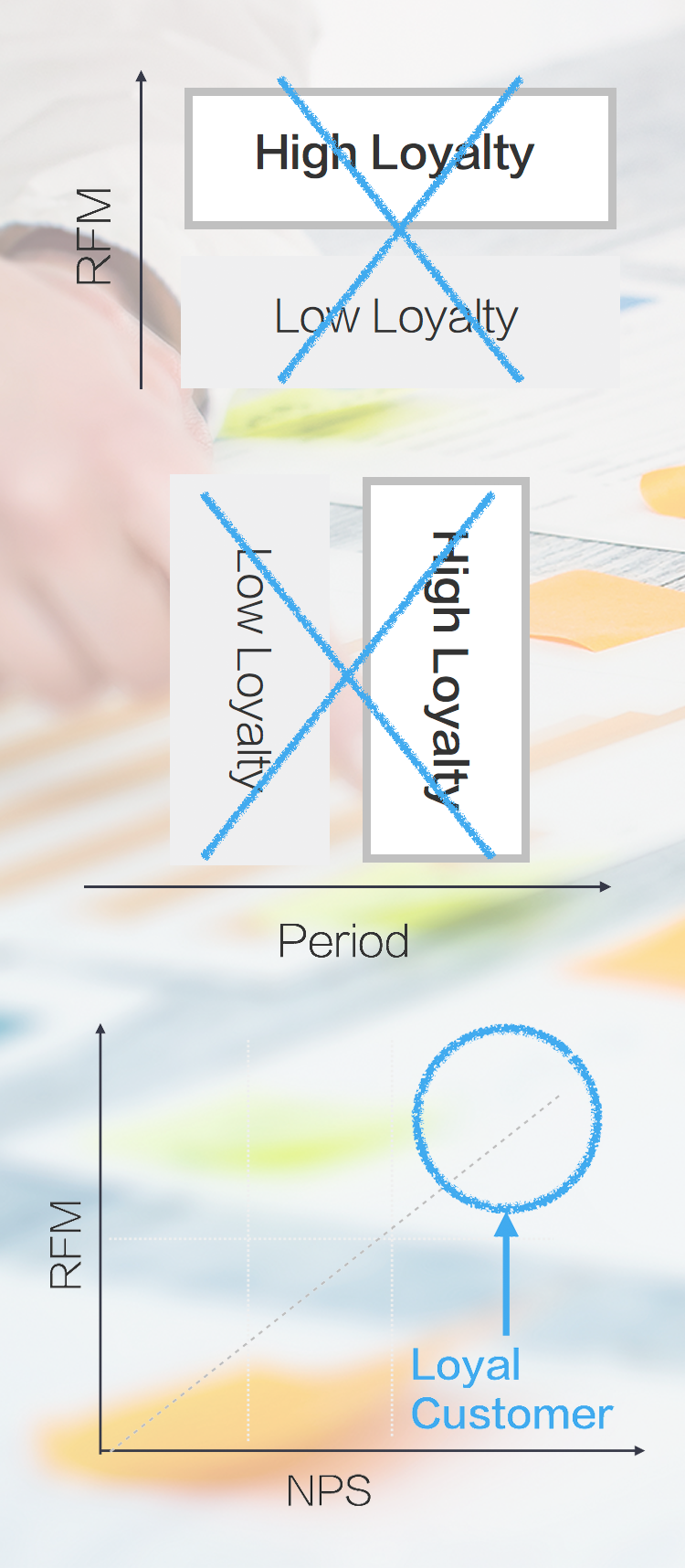 SOLUTION
Data Analysis for Existing Customers
We can analyze existing customer data using demographic data, RFM data, activity status, and other data. Based on the results of such analysis, we can seek out divergences between target customers and existing customers, and then carry out further STP analysis for target customers.
We'll simultaneously tease out what data is lacking and formulate project strategy.
Database Design
After the necessary data is revealed, we'll conduct comprehensive database design taking into account actual usage.
We can launch CRM initiatives meeting your requirements with Sales Cloud by Salesforce and Kintone by Cybozu. For projects that are already underway, we can provide optimization suited to your needs after discussing the existing environment and confirming the specifications.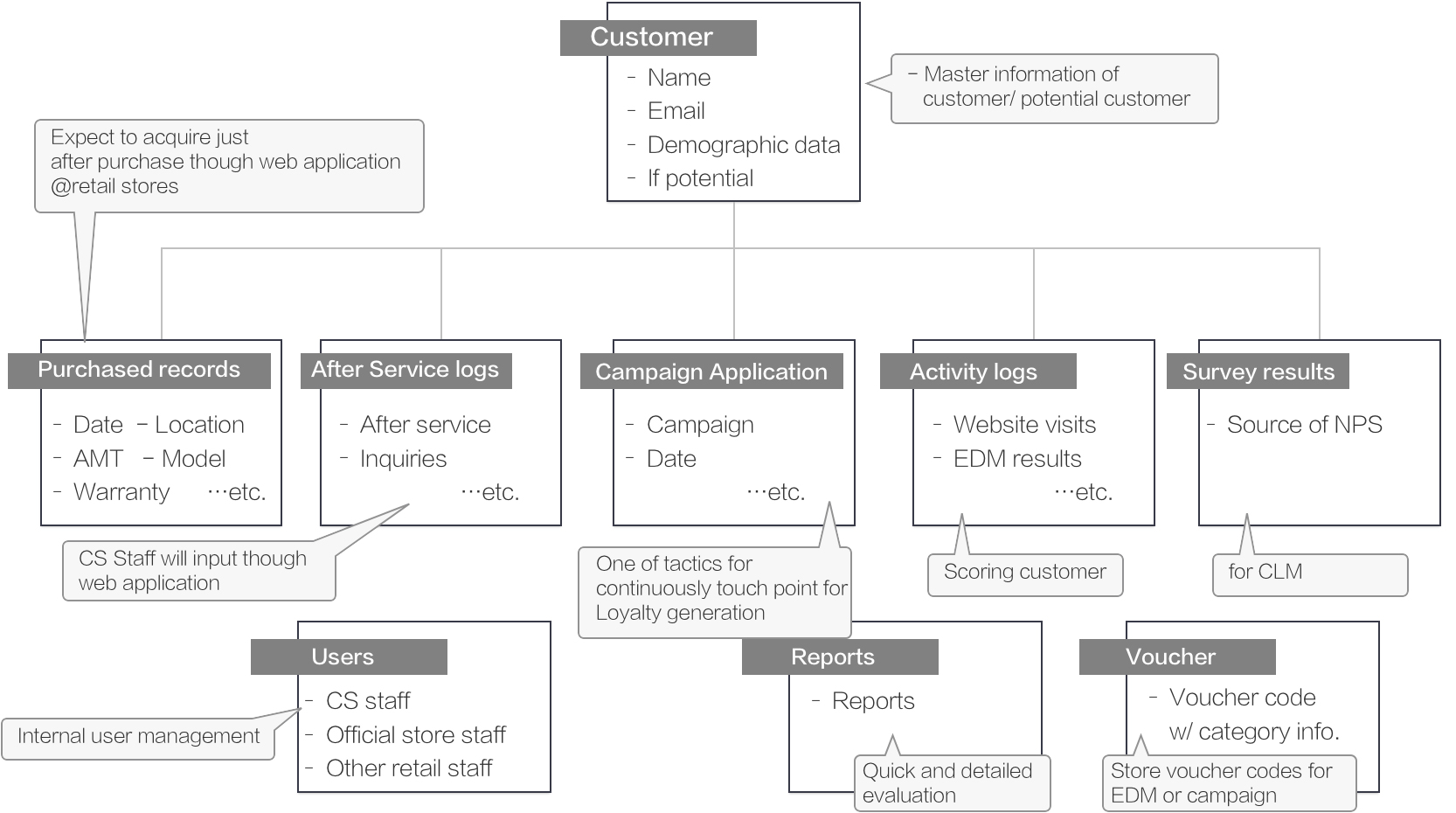 Customer Data Acquisition and Analysis
We'll sort out the available data and coordinate plans for data acquisition. We'll simultaneously formulate plans for the frequency of data analysis and intervals for efficacy assessments.

We'll also consult with you regarding the implementation of questionnaires to measure your NPS and formulate a plan on the implementation method and operations.
Content Production, Advertising Planning → Implementation
We'll produce and develop the necessary content and plan advertising measures to attract customers.
We'll proceed with production and development alongside CRM configuration and outfit an infrastructure environment to facilitate follow-up data analysis.
Regular Analysis and Reporting and Regular Meetings → PDCA
Through bi-weekly reporting and monthly meetings, we'll visualize the progress in your KPIs and the status of loyalty enhancement projects. This leads to the next stage of strategy and planning to follow along the PDCA cycle.